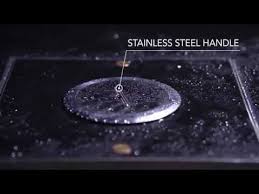 Introducing DAVIS new IP65 Underfloor Box designed to withstand ingress of dust and water up to Ingress Protection rating of IP65. It provides a solution for the distribution of power, voice and data services in floors where the trunking is buried in the screed. It is used for carrying services to feed a grid of outlet installation and can be used to integrate with the perimeter or surface trunking system. DAVIS IP65 Underfloor Box comes complete with a unique cord outlet design for heavy load capacity and wet wash solutions.
FEATURED BENEFITS
Comply to Ingress Protection rating of IP65 in accordance with IEC 60529 : 2001.
Stainless steel trap and frame tested to withstand 10kN load in accordance with BS EN 50085-2-2.
Basic box constructed from pre-galvanized steel sheet in accordance with BS 4678 : Part 2, BS EN 50085-2-2 & IEC 61084-2-2.
The system incorporates the design features that ensures a fast and simple installation.
Designed to support CAT 6 structured cabling systems.
Suitable for screeded depth from 72mm.
Wide range of power and data accessories available to meet all requirements.